TelpMe Sales Assistant
The virtual sales trainer.
For your team members, TelpMe will act as a virtual sales coach, guiding them through their calls step-by-step. It will become their new secret weapon for reaching quota - whether they are new hires or professionals.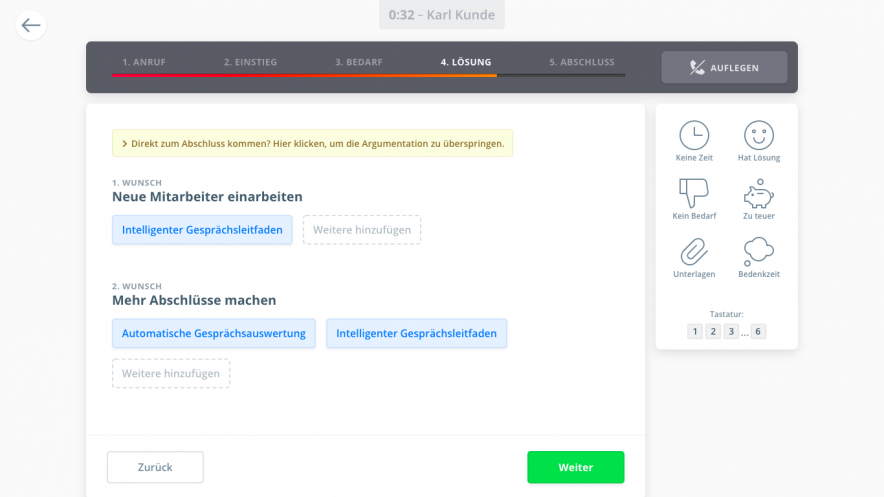 Intelligent software

TelpMe is learning from each conversation and optimizes your sales script automatically.

Compelling arguments

TelpMe suggests relevant arguments based on your customer's needs.

Keeping it real & authentic

Your sales reps will learn to use their own words and to listen to their customers.

Objection handling

Busy, not interested, too expensive... Handle common objections with just one click.